Proven Process for Success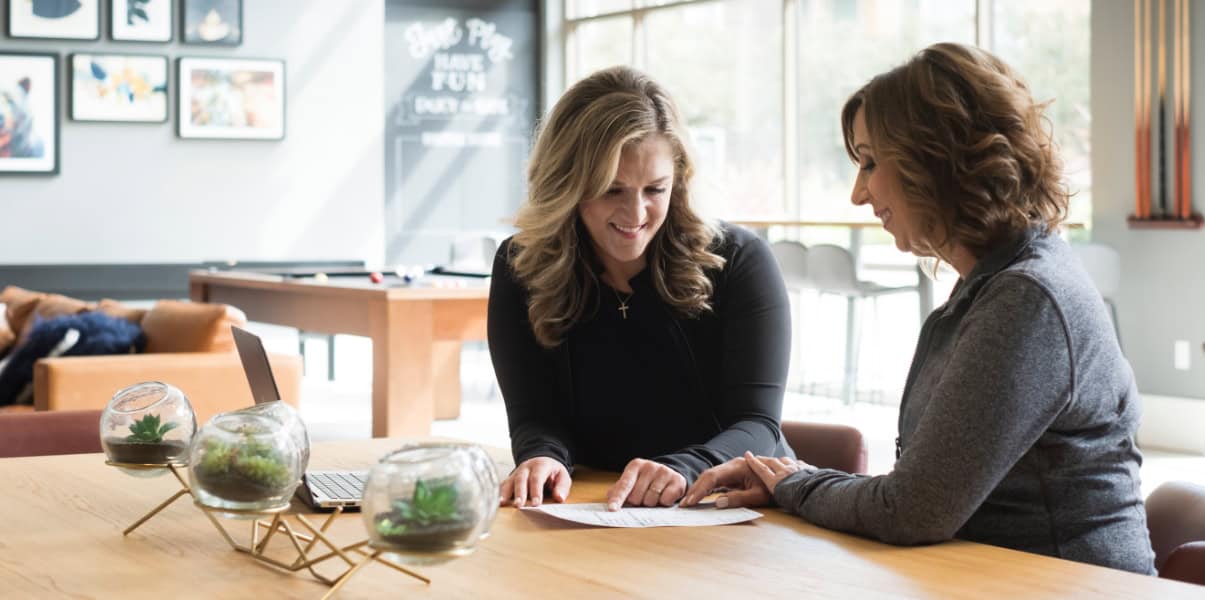 Getting Started
The success of personal training is dependent on our ability to form an authentic and honest relationship. At Enlightened Fitness, every relationship starts with a complimentary intro package consisting of two meetings. At the first meeting, we will learn more about each other, take measurements, and talk about your goals and the EF process. The second meeting we will workout together, to see how you move and  experience how we'll work together.
Personalized Plan
Each month we will create a personalized plan for you that will help you achieve your short-term goals and bring you closer to your long-term goals. This plan will include workouts for when you are with the trainer and on your own, nutrition, and other wellness habits that affect your goals. Once we have the plan, we decide together what the best form of accountability will be for you to follow this plan. In order to achieve your goals, it is critical that we focus not only on the hour training session, but the other 23 hours in the day.
Weight Training
Weight training is critically important for women's health, especially as we age. Building more muscle will help lose weight, maintain bone density, keep the integrity of joints, reduce the risk of disease, and develop mental and emotional stability. It is for these reasons that all client programs contain some level of weight training. Weight training will not make you bulky, it will make you toned and lean. Don't be afraid if you are new to weight training, all programs will meet you where you are at and help you become an independent lifter.
Pilates
Pilates is a very effective form of exercising that aims to strengthen muscles while improving postural alignment and flexibility. These moves target the core while exercising other areas of your body as well. Pilates is known for creating a toned core and a cinched-in waist. Pilates principles and exercises will be incorporated into most workouts, however, based on specific client interests and goals there will be differing amounts of Pilates incorporated into your overall plan.
Accountability
At the end of every month, we evaluate the effectiveness of the plan. This check-in meeting is included as a training benefit. At these meetings most clients will use the Inbody Scale, which is a medical grade scale that measures your weight, muscle mass, fat mass, body fat percentage, etc. Based on your measurements, we will decide if the plan was successful or not. If the plan was not successful, we will critically examine the plan and its execution and make the necessary modifications. This monthly check-in process is what helps guarantee success for Enlightened Fitness clients.
Results
Real, long-term success happens only when you are in control and create a lifestyle that supports your wants and desires. Our process is designed to put you in the driver's seat, you are involved in all the goal setting and program creations. Enlightened Fitness serves as your coach, facilitator, and biggest fan!